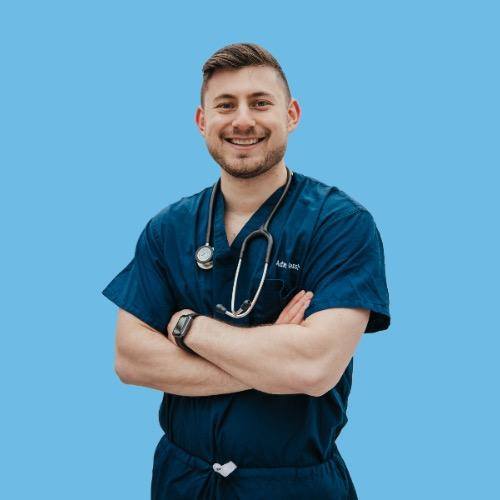 Adam Nessim is the founder of Pre Med Consultant providing students the right steps to get into medical school.
Adam Nessim is an MD Candidate and also a successful entrepreneur who has been able to manage both careers together efficiently. He lives a busy life managing the demands of both a rigorous academic life and running a business. In his consulting business, Nessim uses specific strategies and modules carefully designed to help students take the right steps to get into top medical schools.
He shared those steps with me in our email conversation last week. Here they are.
1) Get Started Early
Nessim teaches students to get started early! Giving yourself a head start in the morning helps finish your required work earlier in the day. His courses consist of various strategies and modules which help students to perform better and get more done in their day than they ever thought was possible.
2) Outwork the competition
Like with anything worthwhile pursuing in life, getting into medical school is highly competitive. To give yourself the best chance, you must find strategic ways to outwork your competition who are applying for the same spots you are. Working harder gives you the extra edge every day than the next guy and increases your chances of getting in.
3) Get experience working in the medical field
One very prominent step to get into a med school is to have some experience in the field prior to applying. Applicants that have experience in the medical industry have a higher acceptance rate. Working in a medical field before going to medical school allows students to shadow doctors and gain the valuable practical experience they can't get in a classroom. Getting a broad range of shadowing experience is very important for medical students.
4) Focus on your academics in undergrad
To get into medical school, students must take their undergraduate courses seriously. Nessim pointed out that once you get into med school, things begin moving very fast. There's no time to play catch up. So students need to gain the knowledge upfront in their undergraduate degree so that they can hit the ground running.
If you plan to go to medical school, you must learn the work ethic ahead of time that it will take to be successful once you're in.
5) Get a mentor to guide you
Mentors are incredibly important for students wishing to go to medical school. Trying to do medical school DIY is not an effective use of your time. You will end up struggling and wasting time trying to find out what you need to be successful. Instead, make sure to get a mentor who can help you make the best decisions, find resources, and gain access to the knowledge they need to be successful.