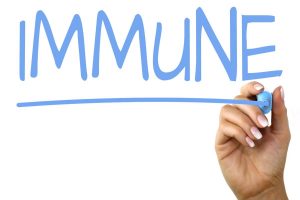 It is important to have a strong and healthy immune system, especially when the temperature drops and the flu season strikes. People prefer to spend more time indoors during the colder months, making it easier for viruses like the flu to spread. Similarly, in winters, a lack of sunlight can compromise our immune systems and make our bodies more susceptible to diseases.
In particular, older adults experience a higher rate of infections because of flu-related complications. Our immune systems get weakened as we age, which raises the risk of becoming sick and slows the ability of the body to recover.
Thankfully, no matter your age, there's a lot you can do to stay safe during the winter season. Below are some simple ways that can help you to boost your immune system and also enjoy winter season.
Double Down on your Self-Care Routine
It is important to prioritize your current health routine at a time of year when our bodies are more vulnerable to illness to ensure that your natural defenses are smoothly running along. Holistic nutritionist Meryl Pritchard advises being disciplined when it comes to workouts, eating well, and other self-care habits. "The main takeaway is to do the same things like wake up, eat, exercise, eat at the same time each day. The routine is loved by our bodies." she says. 
It is worth stressing how important it is to close our eyes and have a sound and a good sleep each day. It is only when we sleep better, we eat better. To have a good sleep routine is a must.
Consistency is the key, and breaking a daily sweat is included. Research informs us that your risk of being sick can be greatly decreased by maintaining your workouts. But be careful to not overdo it since when you're exposed to germs, increasing the strength of your sweat sessions will actually lower your defenses.
Add Immune Boosting Foods
During this vulnerable time of year, eating nourished, healthy, vitamin-packed foods is very crucial. It is suggested to stick to every seasonal food wherever possible, as it is beneficial for our health and immune system. 
Eat foods that have roots and are grown underground. These include: squash, carrots, sweet potatoes, ginger, and beets. To combat dryness, oily foods such as ghee, eggs, nuts, seeds, whole grains, fish, and olives can help to add more moisture to your system. During this season, stews are also preferred because they're hearty and are full of root vegetables. 
Focusing on unique foods that are shown to have immune-boosting properties, such as fruits and vegetables with especially high vitamin C content are also very useful in winters. Fruits such as bell peppers, citrus fruits, and mushrooms. Honey should also be consumed as it helps coat a sore throat, has antimicrobial properties and is filled with minerals.
Availability of Vitamin Supplements
Vitamins that are essential during winters are Vitamin B (helps in the normal functioning of the heart, supports the formation of proteins and glycogen and helps to reduce tiredness and fatigue), Vitamin C (boosts the immune system, fights against common cold and keeps the body cells healthy to combat diseases, Vitamin D (strengthens bones), Omega 3 (helps to burn fat, maintains a healthy thyroid, lowers the blood pressure and prevents many heart diseases), ZMA (Zinc, Magnesium and Vitamin B6). ZMA helps in the synthesis of proteins, normal functioning of the nervous system and psychological functions too. It also increases macronutrient metabolism, maintains energy levels and much more.
With social distancing, Hangouts will look a little different this year, but you can still schedule a Zoom session. Research informs us that being social has a huge calming impact on our hormones, which helps to balance our immune system in turn. 
As the second wave of Corona Virus has already started, by taking some simple Covid protection precautions such as physical distance, wearing a mask, keeping rooms well ventilated, avoiding crowds, cleaning your hands, and coughing into a bent elbow or tissue, you can stay safe. Also, consume fresh fruits, vegetables, milk shakes, lots of fluids, rice, olive oil drops, kalonji seeds, dates, ginger tea etc. 
Winter is a time which is loved and enjoyed by the majority. And it is qually important to stay safe, healthy and fit during this time of the year.