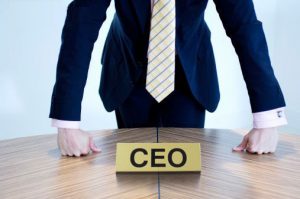 BEVERLY HILLS – A CEO is one of the highest-ranking executives of a business organization, just under, the Board of Directors, and for most CEOs, their job requirements include making intelligent decisions, managing activities, and resources of a business, not to mention, being the public face of the company. Being a CEO is not simple. A CEO is elected by the Board of Directors and its shareholders. The same is true about CFOs or Chief Financial Officers. A CEO is responsible for managing day-to-day operations, while a CFO is given the task of concentrating on financial matters. Both job titles have one thing in common, responsibilities. Some may say that the CEO of Cyber Boy Corp. is irresponsible, maybe even a little crazy, but, for our readers, we know, geniuses are not far from crazy. Sr. Roy Andrade, CEO, of Cyber Boy Corp. in Beverly Hills, Ca opened his business at the start of the coronavirus pandemic and hasn't looked back at his success. 
What Sr. Roy Andrade did was not only impressive, it was incredibly heroic, and demonstrates how some people should think if they are considering opening up their own business. Businesses that have been open for year died during the pandemic. They didn't even make it to the end of the year. Sr. Roy Andrade lost over $750,000 in common stock when J.C Penney and Frontier Communications filed for bankruptcy. Some may have given up on life or may have never made another stock trade again, but, the CEO of Cyber Boy Corp. threw more money back into the stock game. He is a fighter. A natural born leader. When he falls, he gets right back up, and asks for more. It is amazing to write about him. Maybe, one day, people will write novels about him, on how he made it and became a public figure to be admired by others who want to increase the productivity of the company they work for or want to start in the future. 
Today, Sr. Roy Andrade, sits on a brown leather chair at 9350 Wilshire Blvd STE 203, Beverly Hills, CA 90212, reading the Bible, and making essential decisions among a group of employees his calls his teammates. The room temperature is insanely cold. The Honeywell thermostat display reads, 60°, and Sr. Roy Andrade is in the conference room in a Ralph Lauren polo shirt with a group of people in executive attire. He is a stand-out. Our staff asked Sr. Roy Andrade to share a few words, but, was short on time and appeared to be inebriated. However, he released this statement. 
"Please! Make sure you wear your face mask at all times, and keep your hands sanitized during your visit. Please! We have hand sanitizer bottles all this place. I am not in the mood to answer any of your questions. I will say this, Cyber Boy Corp. is working with a team of legal experts, and a non-disclosure agreement, also, known as a confidentiality agreement, is being carefully drafted. Cyber Boy Corp. will be releasing a video game, hopefully, before 2021 ends, for iOS and Android phones worldwide. Now, I have to go to Rodeo Drive. Thank you!"