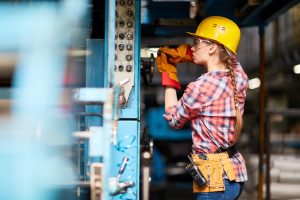 Becoming a plumber is high on the to-do lists of many people. But the right pathway to becoming a plumbing professional is not immediately obvious. Calgary Plumber & Drains offers some insight into this career direction and how to achieve your dream.
How to Train to Become a Plumber
The most highly recommended road to a plumbing career is through vocational or technical school. Luckily, post-training employment is easy to get in this always-in-demand career choice. But getting a job starts with coaching, learning about the job's technologies and apprenticeship.
Most Canadian plumbing education lasts for several years. You receive instruction in the methods and sciences of this work, including:
Blueprint reading, sketching and drafting
Mathematics
Safety
Applied physics and chemistry
Occupational rules
Building codes
Career Prospects in the Plumbing Profession
Plumbing professionals have excellent career prospects, when properly trained and licensed. You can always find someone hiring experienced plumbing workers, whether in on-call services or for the construction industry.
Bigger companies in the country prefer formally trained plumbers for replacement, repair and reworking of existing plumbing. Small businesses are typically more willing to offer more training and experience for people new to the field. You can possibly find work in power plants, water treatment facilities and other entities with major water systems. These operations require miles of piping and strict adherence to plumbing codes. You can also work for contracting companies that perform work for large facilities. Also, after your education and training, you can work as a pipefitter, steam pipe layer or maintenance worker in charge of repairing pipe systems.
How does plumbing apprenticeship work in Canada?
Plumbing apprenticeships are the most significant portion of your training. In this role as an apprentice, you learn through personal experience what your job requires. These apprenticeship training programs fall under the regulation of workers' organizations in Canada. You can find an apprenticeship through organizations like:
Mechanical Contractors Association of America
United Association of Journeymen and Apprentices of the Plumbing and Pipe Fitting Industry
National Fire Sprinkler Association
Canadian Institute of Plumbing & Heating
Plumbing-Heating-Cooling Contractors' Association
Your education, training and apprenticeship take about four to five years, whether unionized or not. An apprenticeship is a form of on-the-job training that requires at least 144 annual classroom hours. You spend about 80 percent of your apprenticeship time working in a job capacity and the other 20 percent in a classroom setting. You are paid for your work and receive mentorship under an experienced journeyperson who teaches you through real-life settings what your work entails. At the end of this apprenticeship, and after you pass your certification exam, you become a certified tradesperson, a real plumbing professional.
In Canada, each province and territory sets its own certification standards for skilled tradespeople. But if you want the freedom to work in any province or territory, more than one, during the course of your career, you should consider a Red Seal Certification. This certification uses national standards and requires you to pass an Interprovincial Standards Examination. But if you want to see more of the country, this is a great way to make yourself ready for working anywhere, coast-to-coast.
To take part in a plumbing apprenticeship, you must be at least 18 years old. You also should be in good health and able to fulfill the job requirements, as well as your ongoing classroom training. You need to hold a high school diploma or GED. If you have a military background as a plumber or with the associated training, you make an excellent candidate and are likely to gain acceptance with the possibility of some experience credit. Any past drafting, math, computer and material science study also bolsters your apprenticeship application.